Top 5 Best Console to Mobile Ports Ever Made
We all know our favorite console titles. Whether you're more a fan of the JRPG-style experience, the mayhem of the FPS, or the fast-paced action-adventure game, there are undoubtedly specific franchises to which you're the most drawn.
These days, the older generation of gamers that started it all are either creating the titles, or losing time to get to the console to grind out hours upon hours attaining the highest level, the best weapon, or reaching the final boss.
That's where the mobile platform comes in. Since the 2008 launch of the iTunes store, mobile games have grown in number and popularity, whether it be through AAA developers or indie developers. Art styles and elegant mechanics have transformed in the mobile sphere, bringing about revolutionary control schemes and smart, small engines capable of powering the newest of the new and the impressive quality we all want to see.
But now, console developers are starting to get the picture, knowing that there is an untapped mobile market eager and ready to get their tappy fingers on the titles they typically wait two to three years for. As was fittingly noted by Verizon Wireless, "Mobile games have evolved from simple time wasters in a waiting room to having console quality adventures in your pocket."
Check out these five titles to find your favorite console playables, from old-gen to new, ported and re-imagined for the mobile platform.

Halo: Spartan Assault
Yes, the FPS that started a revolution for competitive gamers and multiplayer fanatics alike is now available on mobile, as a new title. Halo: Spartan Assault ( Windows ) recounts the events between Halo 3 and Halo 4 in a mobile adventure specific to Windows smartphones. What IGN dubs The Halo Effect is still in full effect with this mobile title in which you control your character's movement and aim with your thumbs to fight the alien Covenant. Between controlling Sarah Palmer and Spartan Davis, the player progresses through 25 single-player missions with additional maps and campaigns available through updates. Halo on, you futuristic fighters!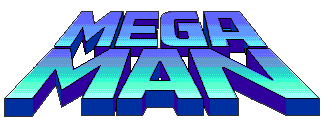 Mega Man
There are currently two Mega Man titles available for mobile users in the US, those being Mega Man II ( iTunes ) and Mega Man X ( iTunes ). For those who remember well and unconditionally loved (as is usually the case) the action-based platformer, the mobile ports will make a great addition to your games folder. IGN positively reviewed Mega Man X, which should only add weight to your want of making that purchase. With graphics and music that perfectly replicate the game's 8-bit home era, you'll find yourself taking a run down an enemy-ridden memory lane with hours of gameplay before you reach that final frame.
Mass Effect: Infiltrator
This third-person shooter will exceed your expectations, and maybe upset them, if you're looking for the same RPG-like experience that prevailed in the franchise's three console titles. While you won't be making ethical decisions and deciding the fate of many in this mobile port, you can rest assured that the beautifully rendered maps, solid upgrade system, and stylized scoring, Mass Effect: Infiltrator ( iOS | Android ) will sate any need you may have to, well, kick more MASS, as it were.

Dead Space
Indeed, the survival-horror deep-space shoot-down is available for your smartphone! Dead Space ( iOS | Android ) offers an original storyline available exclusively for the mobile version that will have your space-oriented shooter-self running through its six varied environments utilizing the classic kinesis and stasis controls in addition to two mobile-specific weapons. Setting the stage for Dead Space 2, this mobile hit is sure to have you panting with Necromorph fervor, and Metacritic agrees!

Final Fantasy
Avid fans of the Final Fantasy franchise will find a lot to love in remastered ports of various FF titles for the mobile scene. While some are rendered in 3D, others retain the 2D love and include all original aspects of the beloved titles. Use the following list to navigate through the titles:
The series has received widely positive reviews in its mobile form, and there's no confirmed word on whether further titles will be ported as well. In any case, you'll have an obscene amount of hours to play through before you need to worry about all that!
As you can see, the mobile scene has impacted casual and core gamers alike, with console interest porting itself to mobile titles in both original and re-imagined ways. Be on the lookout for further installments of these five favorites and for other ports to the mobile platform in the near future.