Temple Run 2: How to Increase Your Multiplier
In Temple Run 2 for the Android & iOS systems (iPad, iPhone, etc.), getting high scores requires two things.. getting long runs, and increasing your score multiplier.
Ok, so getting long runs is pretty obvious, but even getting long runs won't get you many high scores without a good score multiplier.
So how do you increase your multiplier? Well, there are two ways to do that.
Increase Your Multiplier With Abilities
One way to increase your multiplier is to purchase the Score Multiplier ability.

This one only increases your score by one at a time. I wouldn't suggest buying these right away, since you'll get better results in the beginning by completing objectives and spending your coins on other abilities.
Increase Your Multiplier With Objectives
The best way to increase your multiplier is by completing objectives. Go to the Objectives page in the Menu and look at the current objectives you have.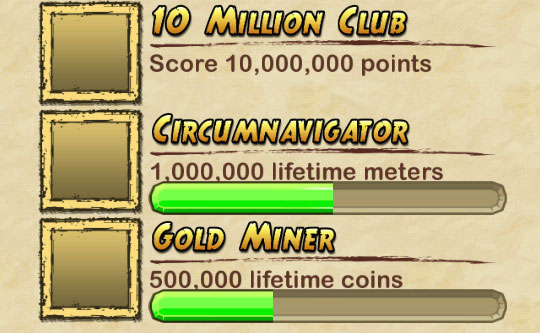 You should always be working on completing these objectives. Completing each objective gives you a multiplier, and most of them also have other bonuses, like gems or extra coins.
Check Out Our Other Temple Run 2 Tips!
Make sure to check out our other Temple Run 2 tips, and especially our guide to Temple Run 2 longer runs and higher scores.