Temple Run 2: How to Get Gems
In Temple Run 2 for the Android & iOS systems (iPad, iPhone, etc.), gems are essentially your lifeblood for getting longer runs and higher scores, since you primarily use them for Save Me's (the option that revives you when you fall, which costs gems.
The cheapest way to get gems is simply to collect them during your runs. You'll see them randomly during your runs in the spots where the powerups spawn.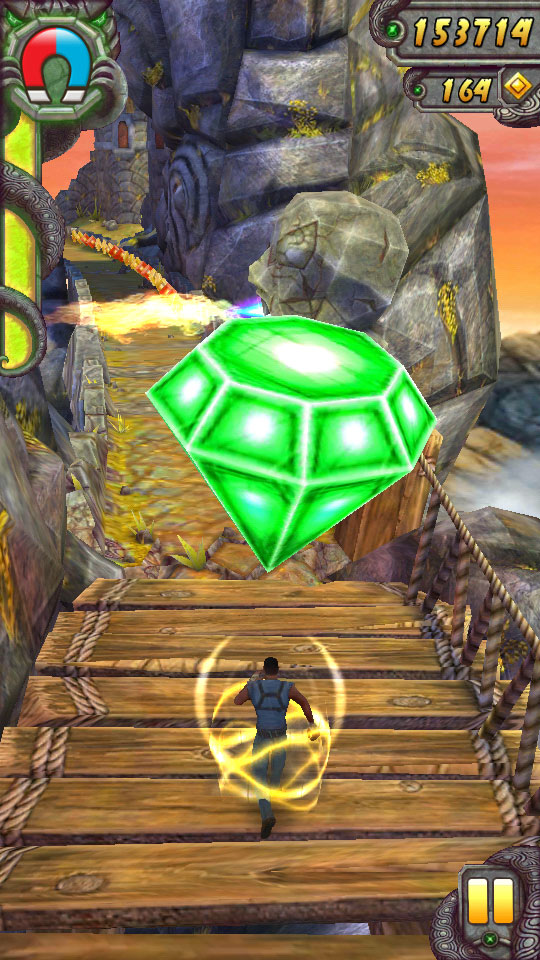 Ok, so I missed this one, but it's hard to grab the gem and get the screenshot at the same time!
Another nice way to get gems is by completing objectives. Some of the objectives give you gems when you complete them, and you need to complete the objectives to level up anyway, so you might as well.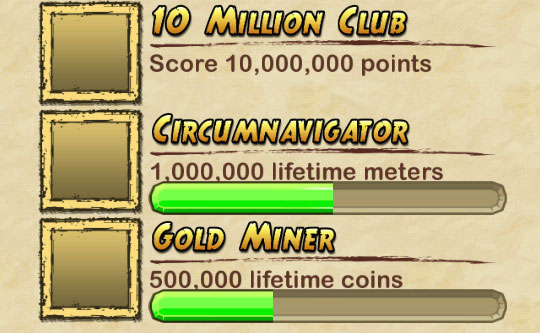 The only other way to get gems is to buy them with real money from the Store. Go to the Menu and click Get Coins.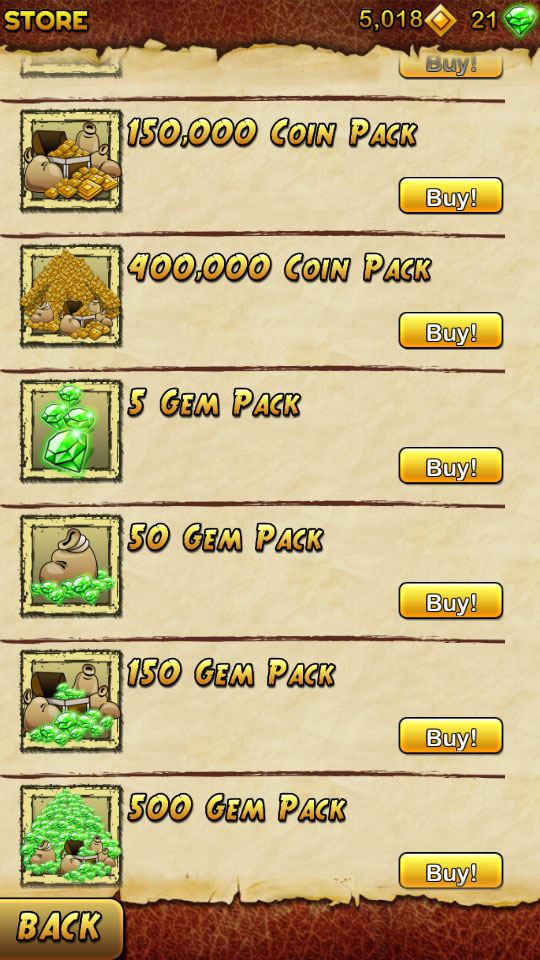 You'll see the option to purchase however many gems you can afford.
You get more value the more gems you buy at once. For example you get 5 gems for 99 cents, which is 19.8 cents per gem. 50 gems costs $4.99 however, which is 9.98 cents per gem. 150 gems costs $9.99, which is 6.66 cents per gem. Last but not least, 500 gems costs $19.99, which amounts to 3.99 cents per gem.
This is the fastest way to get gems obviously, but where's the fun in that?
Check Out Our Other Temple Run 2 Guides!
Make sure to check out our other Temple Run 2 guides, and especially our guide to Temple Run 2 longer runs and higher scores.