Nexus 7: How to Rotate the Screen
On the Google Nexus 7 tablet by Asus, the function to automatically rotate the screen when you turn the tablet to landscape is turned off by default. I'm not entirely sure why this is, but it can be remedied fairly easily.
Note that auto rotate works in most apps, however it doesn't work on any of the home screens for some reason. I guess Google really wants you to use the standard layout.
1. Go to settings. You can get there several different ways, but the easiest way I've found is to drag down the notification curtain from the top of the screen and hit the button there.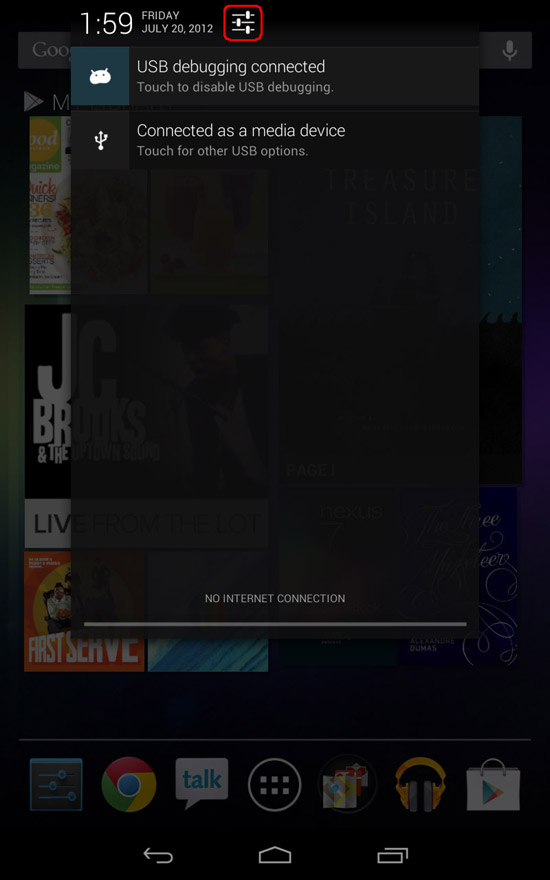 2. Under settings, go to the Accessibility section.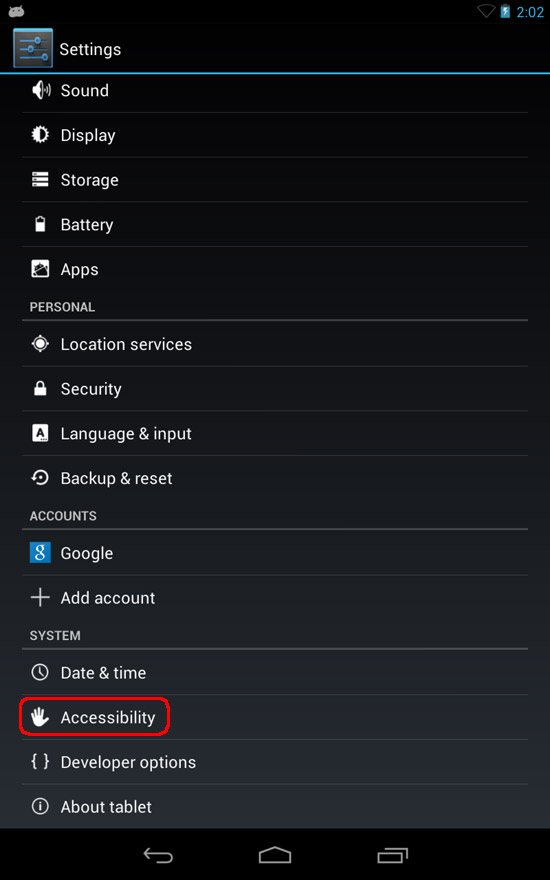 3. Check the Auto Rotate Screen checkbox.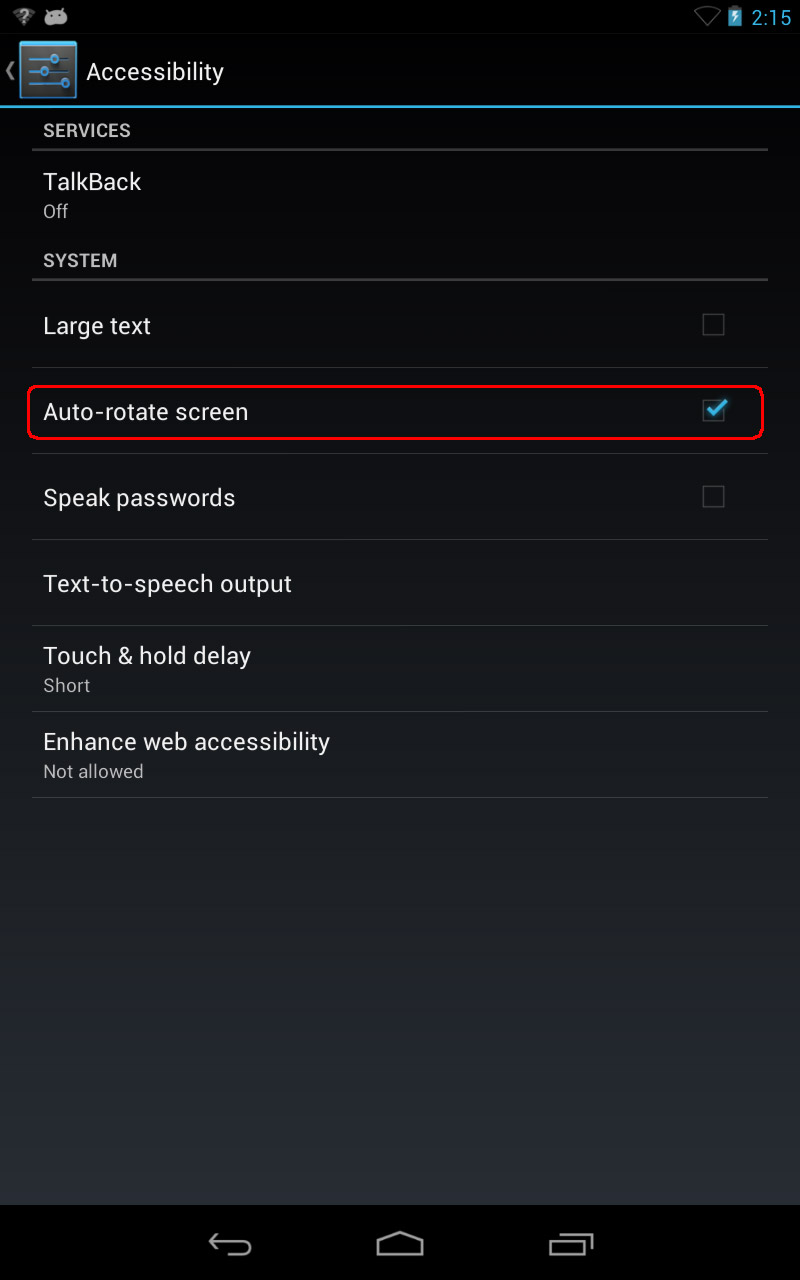 You can also turn off and on rotate locking quickly once Auto Rotate Screen is checked from the notifications curtain. This can be used to lock it back into portrait mode, or to lock it into landscape mode whenever available.