Nexus 7: How to Resize Widgets
On the Google Nexus 7 tablet by Asus, you can resize some of the widgets on your different home screens.
Not all widgets can be resized, but it's easy to figure out the ones that can.
Check out this guide first if you need help adding widgets to the home screen on your Nexus 7.
1. Long press the widget on your home screen (press and hold for a second or two) and let go. If the widget can be resized, you will see small dots on the sides that can be stretched out. Note that if all sides can be stretched out, then you'll be able to drag the corner to adjust all sides at once.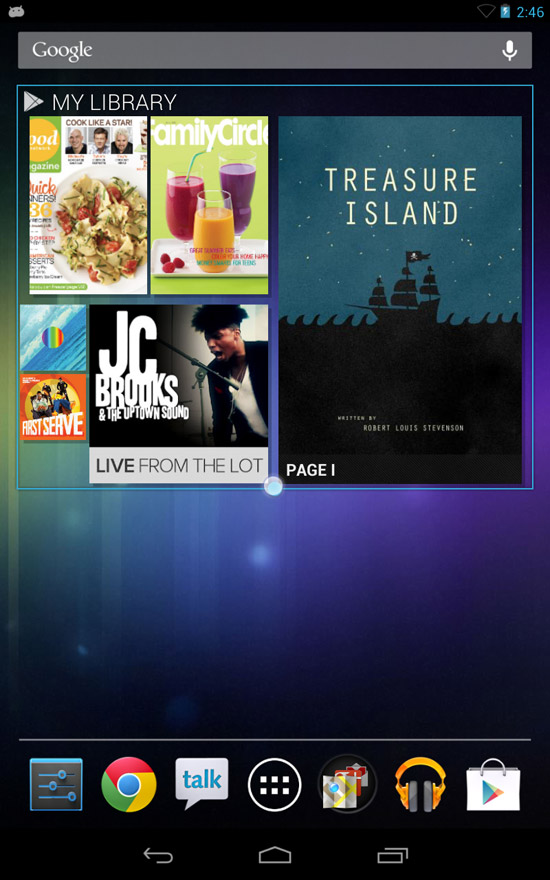 2. Press onto one of the dogs and drag your widget to the size you want, then let go once you're finished. Tap somewhere else on the screen and your widget will now be resized.