League of Legends: How to Set Key Bindings
Key-bindings are a major point of league of legends. It's how you cast your skills and use items. They can be difficult to get setup the way you would like, but can be crucial to getting better at the game.
To setup key-bindings you need to be in a game (I suggest creating a custom game with just you so you can practice them.) Once you are loaded into the game you can hit the Escape key and click Key Bindings. This will open up a window like this: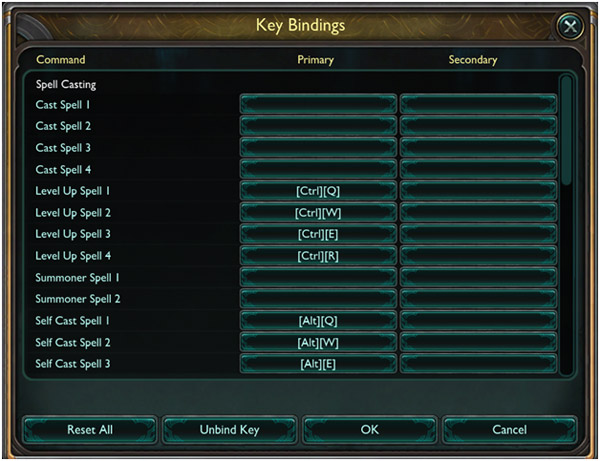 Once you are in here you can set up the key bindings the way you prefer.  By default you will have cast spells1-4 set to QWER as you can see in the screenshot I do not. I prefer to smart cast my spells which you can set lower in the list like the following:

Now you can reset them to defaults or bind them however you see fit to what best fits your style. QWER might not be the best place for you, so try to experiment and try out different buttons to see what works best for you.
Don't forget to add me to your friends list: Sckep. And if you found this information helpful, all I ask is that you share this link with a friend who might be interested in playing.