How to Get a Horse in The Elder Scrolls Online (ESO)
In The Elder Scrolls Online (ESO), one of the best ways to get around the world is traveling by horse.
Not only does it travel a certain percentage faster than walking or running, they can be upgraded, and most importantly, they save your stamina for fights so you don't have to wait around.
So how do you get a horse exactly? Well, you have to buy one.
Buying a Horse
Every major starting city has a stable, typically near one of the entrances.
When I mention "starting city" I don't mean the island you get to after the Prison. After that island is when you'll get to your first major hub, which will likely be your home for a long while to come.
Look on your map in the city and find the white horse head near one of the city gates. Talk to the Stable Master there to purchase a horse, sell a horse, or feed any of your horses you currently own.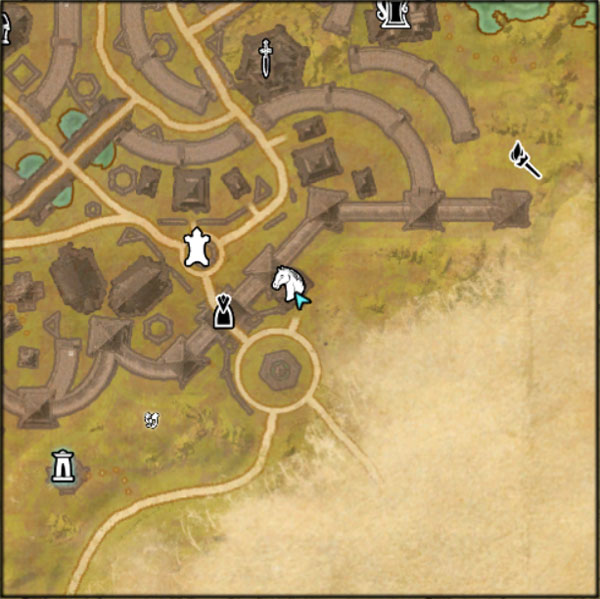 Different Horses & Their Costs
There are several different horses with a large gap in costs and stats.
Common Horse – 15% Speed, 10 Stamina, 0 Carrying – 17,200 Gold
Imperial Horse – 15% Speed, 10 Stamina, 0 Carrying – 1 Gold
Draft Horse – 15 % Speed, 10 Stamina, 10 Carrying – 42,700 Gold
Gaited Horse – 15% Speed, 20 Stamina, 0 Carrying – 42,700 Gold
Light Horse –  25% Speed, 10 Stamina, 0 Carrying – 42,700 Gold
As you can see, the three specialty horses (Draft, Gaited, Light) all cost the same amount, because they all just have ten points in different stats.
I personally chose the Light Horse for the speed, and immediately started upgrading its stamina.
The Imperial Horse is the same as the Common horse, but you'll notice that it only costs 1 gold, which is not a typo. That's because it's only available to Imperial Edition owners, and with this edition you're able to purchase the Imperial Horse for 1 gold on any of your characters.
What you may not have known is that you can purchase the Imperial Edition on the official Elder Scrolls Online website for $20, which is well worth it for the account wide horse alone.