Grand Theft Auto 5 (GTA 5) – How to Get a Helicopter
In Grand Theft Auto 5 (GTA V) on the PC, PS3, and Xbox 360, there are several helicopters scattered throughout the city ready waiting for you to find them, and steal them of course.
Sure you can input a cheat code to spawn one, but if you want one to use legitimately then you'll have to find one.
Luckily there is a pair of them close to you right at the beginning of the game.
Go straight east a couple streets from the first safehouse (Franklin's House) to find the hospital.
The below pic was from GTA Online, so please disregard the mission markers.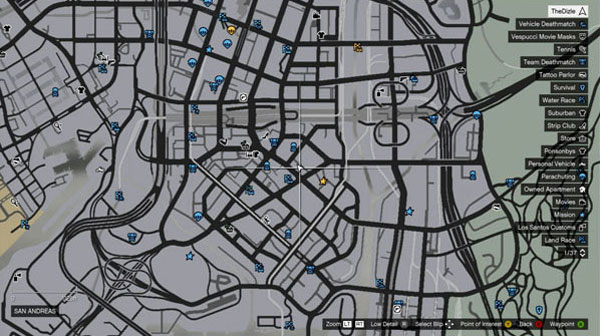 On the northwest corner of the Hospital near the emergency vehicle entrance, look for a ladder to climb up. Go up this section, and you'll find one more ladder that leads to the helipad, where you'll find two helicopters waiting for you.
Want a more bad ass helicopter with missiles and stuff? Check out my other guide to find the Buzzard Attack Helicopter.
Check out our other guide for more tips, tricks, guides, cheats, and more for Grand Theft Auto 5.