Grand Theft Auto 5 (GTA 5) – Half Pipe Location
There is a pretty nice half pipe in Grand Theft Auto 5 and Grand Theft Auto Online in Chamberlain Hills, not far from Franklin's original Safe House.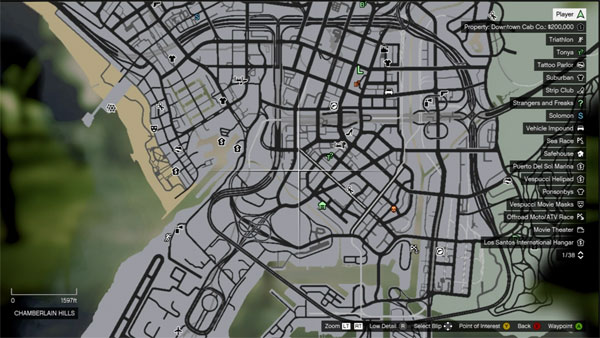 It's off the main road, behind the residential area. During the day you should find some bikers there to steal a bike from as well. Just run up with your gun pointed at them and they'll run off without much fuss.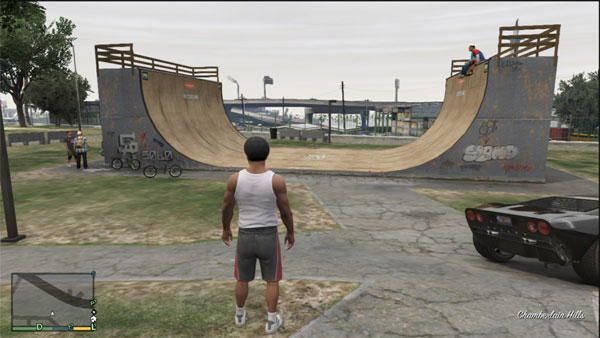 I'll warn you though, it's a little tough to control a bike on the ramp. I wish the ramp was a little wider, but there's nothing to be done about that.
Check out our other guide for more tips, tricks, guides, cheats, and more for Grand Theft Auto 5.