Complete Horse Guide for The Elder Scrolls Online (ESO)
In The Elder Scrolls Online (ESO), one of the best ways to get around is on a horse. They're a lot faster than running, and more importantly, they save your stamina bar.
So now for the important part.. where do you buy one, and how much do they cost?
Where to Buy a Horse
Every major starting city has a stable, typically near the entrance. When I say "starting city" I mean the city you end up at after the Prison quest and after the beginner island.
Look on your map at the starting city and look for the white horse head. Talk to the Stable Master there to purchase a horse, sell a horse, or manager your Stable of horses.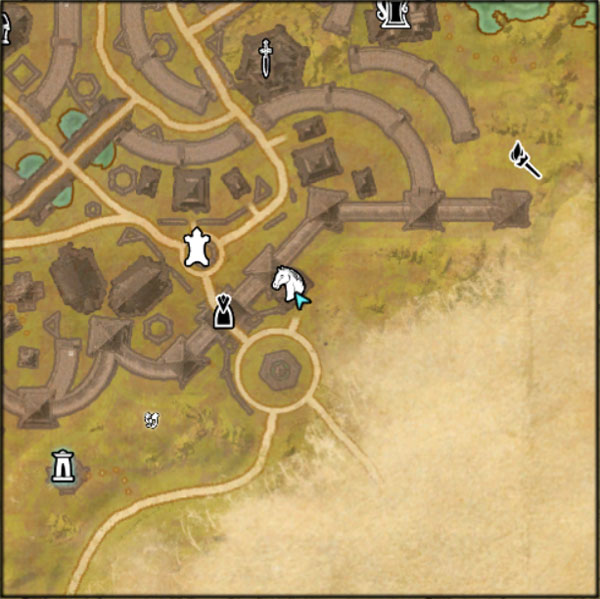 Different Horses & Their Costs
There are several different horses with a large gap in costs and stats.
Common Horse – 15% Speed, 10 Stamina, 0 Carrying – 17,200 Gold
Imperial Horse – 15% Speed, 10 Stamina, 0 Carrying – 1 Gold
Draft Horse – 15 % Speed, 10 Stamina, 10 Carrying – 42,700 Gold
Gaited Horse – 15% Speed, 20 Stamina, 0 Carrying – 42,700 Gold
Light Horse –  25% Speed, 10 Stamina, 0 Carrying – 42,700 Gold
As you can see, the three specialty horses (Draft, Gaited, Light) are all the same cost, because they all just have ten points in different stats.
The Imperial Horse is the same as a Common horse, but you probably noticed it only costs 1 Gold. That's because it's only available to Imperial Edition owners, and this horse is available to all of your characters with this edition as well. What you may not have known is that you can purchase the Imperial Edition on the official Elder Scrolls Online website for $20, which is well worth it for the account wide horse alone.
Upgrading Your Horses
You can upgrade the stats of your horse, but only once every 20 hours, at a cost of 250 Gold per stat.
Apples increase Stamina, Hay increases Speed, and Oats increase Carrying.
Remember to feed your horse daily, since you can only feed them once per day.
How Do I Access My Horse's Inventory?
I wondered this at first as well, but your horse doesn't really have an actual inventory of their own.
The Carrying stat basically just gives you additional backpack slots as long as that horse is your active horse.