Call of Duty: Advanced Warfare – Unlock Headhunter Helmet
The Headhunter Helmet is a rare helmet in Call of Duty: Advanced Warfare that you can only unlock for a limited amount of time, similar to the Bloodshed Armor.
Every time you get it, you can wear it for a total of 30 minutes before it expires.
The Headhunter Helmet basically just looks like a nasty skull or skeleton helmet, which is honestly pretty sweet looking.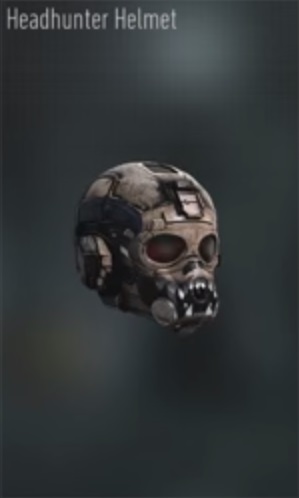 Unlocking the Headhunter Helmet
To earn the Headhunter Helmet, you have to get five headshots in a single multiplayer match.
This isn't an easy feat, and you're probably best off working on your sniping skills if you really want to unlock it.
One way to increase your odds is to do Objective game modes, like Domination or Hard Point, where there is a lot of action and a lot of players swarming specific areas.
Good luck, and let me know what you think about the Headhunter Helmet in the comments below.