Borderlands 2: How to Fast Travel
Fast treveling in Borderlands 2 can save you a ton of transportation time.
You can't just fast travel anywhere you want though, you can only fast travel to and from specific fast travel points scattered around the map.
As you progress through the game, you'll access new fast travel boxes. They look a lot like the auto-save boxes, but they open up like the picture below.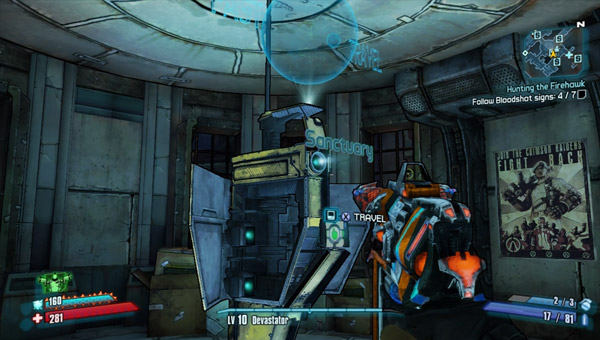 Click on them to bring up the fast travel locations you currently have access to.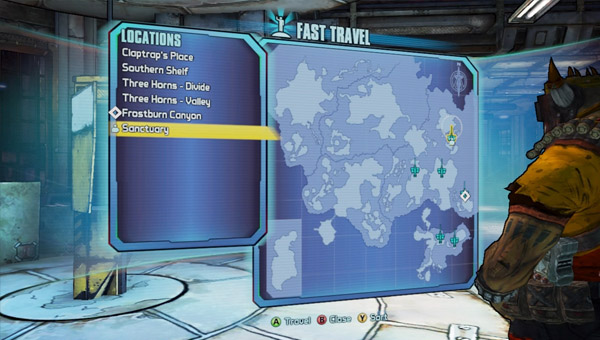 On your mini map, the icon kind of looks like the original gameboy.