Borderlands 2: How to Change Characters
You can pretty much have as many different characters as you'd like in Borderlands 2, but the menu to access your different characters isn't exactly prominent.
If you want to change to a different character you have created, go to the main menu and look at the bottom of the screen for the button to press. It should be labeled with Select Character. On the Xbox 360 it will be the Y button, on PS3 it should be the Triangle button.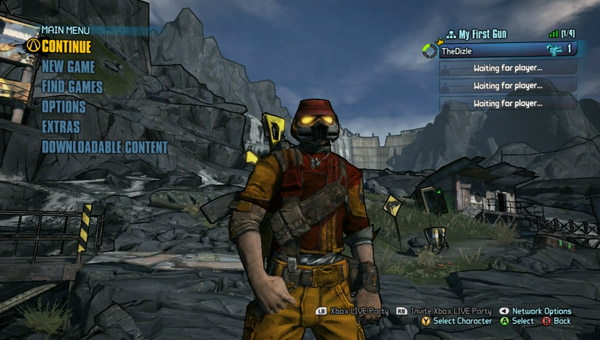 This will bring up a menu, with the different characters to choose from.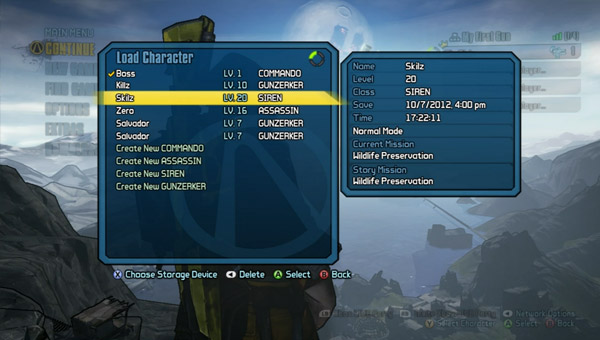 If you don't see the option at the bottom of the screen on the main menu, make sure you have the correct storage device selected. The options isn't there when there aren't any characters saved on your current storage device.
You can change your storage device under Options.