Borderlands 2: How to Access the Black Market
The Black Market in Borderlands 2 is the place you guy to buy the GOOD stuff. You know, like gold watches, gold chains, kidneys.
Ok, so they don't have any of that for sale there, but they do have some nice goods, like backpack upgrades, ammo upgrades for your weapons, bank slot upgrades, etc.
You'll find the Black Market on the eastern side of Sanctuary, right outside of Moxxi's place. It has a purple sign that says Hostel, just like that crappy movie from a few years back.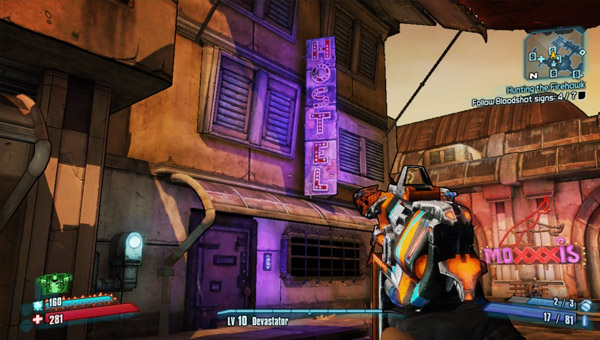 You won't be able to access the Black Market until the Plan-B mission not long after you get to Sanctuary.
The Black Market is ran buy a dude named Crazy Earl, which the name suits him pretty well. Crazy Earl only deals in Eridium too, so keep your money at home kiddies.
The upgrades in the Black Market scale up in price as you purchase them, so they increase from 4, to 8, 12, 16, and 20 for the final upgrade.
You'll need a total of 540 Eridium if you want to purchase every upgrade in the Black Market.